Sacramento HDI's Best Service and Support Technician Winner!
Read More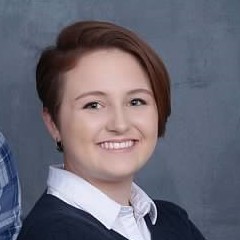 Congratulations to Ivy Tillich for winning Sacramento HDI's Best Service and Support Technician 2020 Award!
Ivy is a tech analyst and amateur writer with experience troubleshooting most hardware, software, and firmware difficulties on Windows and Mac machines. Ivy specializes in basic web development and design on Wordpress, Weebly, Drupal, and Plone. When Ivy is not working on websites for UCD-based magazines, she likes to read and write write tech how-to guides and reviews.
Ivy Tillich
Desktop Support Analyst
Letters and Science IT Service Center
University of California, Davis
What We Do
As the world's largest technical service and support association, we focus on creating connections with people though events, services, and resources.
Our network of local chapters is a convenient and dynamic way to collaborate with like-minded professionals in

the IT Service Management and Technical Support communities

.
Join our association today, and gain access to all our extensive member benefits/discounts.
Make connections with other members and learn something new at our chapter meetings. 
Post a job on behalf of your company, or search for your next job down your career path.