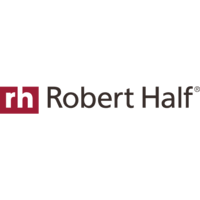 6 Trends Affecting Technology Hiring Through 2021
By Jeff Weber, executive director at Robert Half
Digital transformation, remote work and employees eyeing a better work-life balance are among emerging trends that are driving hiring strategies for IT managers. Here's a closer look as reflected in data collected for Robert Half's Demand for Skilled Talent Report.
1.Technology professionals are in high demand
When comparing to the pre-pandemic employment market, talented IT professionals are still hard to find and even harder to retain, as companies everywhere continue to expand their digital operations. More than half (56%) of IT leaders surveyed by Robert Half say they plan to add new positions in the second half of 2021, but hiring managers are finding it's challenging to recruit the right candidate. Fifty-three percent of leaders say they are offering signing bonuses for new employees to attract in-demand talent.
2.Fewer candidates skilled in the right areas
The pandemic forced some organizations to put their long-term digital transformation projects on hold. As activity picks up again, many of those companies are now resuming their journey to full digital maturity, requiring more technology talent.
Digital transformation is a major hiring factor especially in areas such as cloud computing, artificial intelligence (AI) and machine learning (ML), data analytics, Internet of Things (IoT) and cybersecurity. But there's also a corresponding demand for relevant soft skills. Organizations need people who can communicate change across the company and help tie transformation projects to strategic goals.
Highly skilled, specialized job seekers, however, are thin on the ground. It's a universal problem with particular shortages in the following areas, according to the Bureau of Labor Statistics' second quarter unemployment rates for select positions:
Database administrators and architects (0.3%)

Software developers (1.2%)

Computer and information systems managers (1.4%)

Systems analysts (1.7%)

Help desk and user support professionals (2.9%)
3. Workplace flexibility is here to stay
2020 saw a sudden shift to remote working that has turned out to be a win-win among many companies and employees. According to The Demand for Skilled Talent report, almost half of workers (49%) across all industries say they prefer a hybrid remote and in-office work model, while 26% would like to be fully remote and 25% would like to fully return to the office. And companies said the top way they're supporting employees is by offering flexible work arrangements, which can include telecommuting, flexible schedules, or compressed workweeks.
These trends, which will drive the rise of hybrid teams — a mix of on-site and at-home workers — means technology managers will have to continue facilitating collaboration between teams that may not need to meet face-to-face on a daily basis.
4.Distance is less of an obstacle for hiring
Remote work is giving companies access to a global talent market, a decided advantage for technology managers facing a shortage of the talent they seek most. When hiring for an open role, 60% of technology managers said they start local and broaden their search if too much time passes without finding candidates, according to the report. And companies across industries are starting to make remote hiring easier; 49% said they have changed their hiring strategies to include conducting remote interviews and onboarding sessions since the beginning of the year.
Job seekers are also considering remote-only roles. Fifty percent of technology professionals looking for a new job in the second half of 2021 said they would like a full-time, remote-only job opportunity. Hiring managers may find that expanding their search geographically opens a wider pool of candidates, as well as shortens the hiring process.
5.Managers are turning to contract professionals
Short-term resources offer some relief when IT recruiting efforts come up short, and many employers find flexible staffing solutions can help manage workloads. A contract worker can inject additional skills or capacity into a team, without requiring a lengthy hiring and onboarding process.
Eighty-two percent of IT managers in our survey say they plan to hire contract workers to support year-end initiatives. The benefits of adding contract workers to staff include being able to scale the team as needed, evaluate candidates for a full-time role and gain access to specialized skills.
6.Retention is a challenge
The pandemic has profoundly affected the employer-employee relationship. Eighty percent of technology leaders said turnover has increased on their team since the start of 2021. The main reason they cite for employees leaving is their concern for job security. Companies that went above and beyond in their COVID response are likely to be rewarded with increased staff loyalty and productivity.
Technology professionals know their skills are in demand and may be more inclined to look for new opportunities. Engaging employees in discussions about their workloads and possible concerns and offering competitive compensation, professional development programs and career advancement can help increase employees' job satisfaction.
What may be the most lasting takeaway from these trends? Technology professionals are more difficult to hire and retain, as many are reshuffling their priorities. Crafting job offers that reflect your understanding of the market and professionals' needs may be what gives your company a competitive edge in 2021 and beyond.
Jeff Weber is executive director of the technology practice at talent solutions firm Robert Half and manages operations for more than 100 locations worldwide. The firm places IT professionals for initiatives ranging from software development, system and application life cycle, systems integration and project management to cloud, infrastructure, security and technical support.
---